Is there a medicine I can take to make these go away?
1. The Hornets have taken over this statue – or even spirits? Who's to say:
2. This cherry pie is going to haunt my dreams for the rest of my life.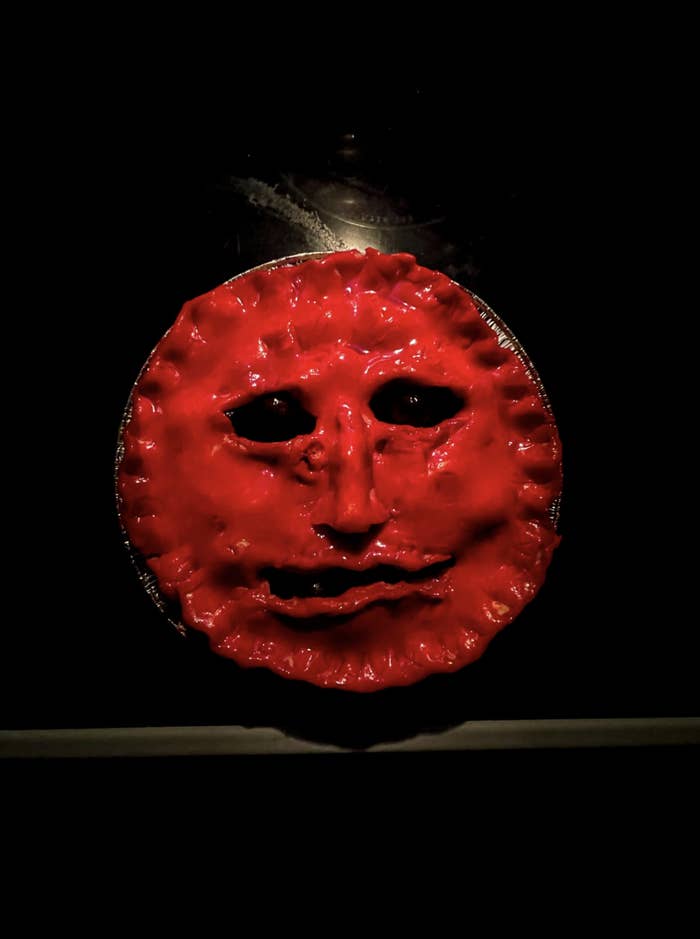 3. You couldn't pay me to dip my toe into this swimming pool.
4. After closure, this mannequin DEFINITELY comes to life and moves around.
5. This "doll" has teeth and eyes that are permanently etched in my mind.
6. You can't tell me this Ronald McDonald monument isn't from a (dark) parallel universe.
7. I make no claim to the energy in this bathroom.
8. No questions asked, this MRI demonstrates that newborns are aliens.
9. If I ever see this stuffed toy in a dark alley, I'm turning around and sprint away.
10. This ominous and threatening note…
11. ……And THIS even more ominous and threatening note
12. This creepy-crawly from hell is making me reconsider my intentions to visit Japan.
13. This sign is effectively a nuclear doomsday warning.
14. This hand is casually snatching something from their Nissan Altima's window.
15. This "hammerhead" worm gives me a strange sensation in the pit of my stomach.
16. This cheese man, doesn't appear to belong in children's literature
17. Finally, there's this crab with a doll's head that reminds me of Sid's chamber in Toy Story.